How to start a blog and start today it with easy steps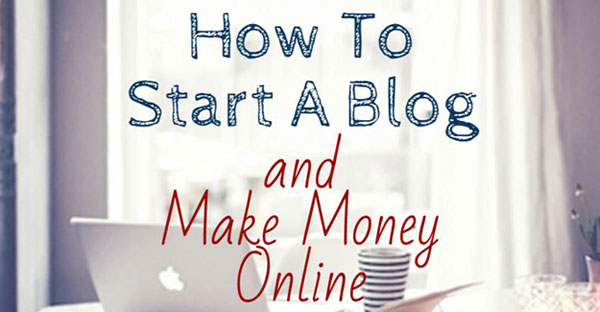 How to start a blog and start today it with easy steps
Blogging is the new age way of expressing yourself. Everyone has a voice and everyone deserves that voice to be heard ant blogging has done just that. You read about numerous success stories that people have established through their blogs but remember everyone started out right where you are right now. Reading a blog post on how to start a blog!
What is a blog anyway?
In short, a blog is a type of website that focuses mainly on written content, also known as blog posts. In popular culture we most often hear about news blogs or celebrity blog sites, but as you'll see in this guide, you can start a successful blog on just about any topic imaginable.
Bloggers often write from a personal perspective that allows them to connect directly with their readers. In addition, most blogs also have a "comments" section where readers can correspond with the blogger. Interacting with your readers in the comments section helps to further the connection between the blogger and the reader.
This direct connection to the reader is one of the main benefits of starting a blog. This connection allows you to interact and share ideas with other like-minded people. It also allows you to build trust with your readers. Having the trust and loyalty of your readers also opens up the door to making money from your blog, which is something I discuss later in this guide.
Let's we start blog
Firstly there are two ways you can go about starting a blog, one is the freeway and the other will require a little investment.
There are numerous free blogging and microblogging websites like WordPress, Google BlogSpot etc. which you can use right now with a few clicks of the mouse and start writing!
This is simple, easy to do and great for absolute beginners. However, it does, of course, have its own limitations.
You cannot have your own custom URL, there will be a suffix added to your blog name, limited customizability, very few themes to choose from and so on. If you're just looking to test out your blogging skills, this won't be too bad for you but if you plan on writing a full-fledged blog and hope to make money out of it, or look professional then you should take the other route. You'll need the following things to make a professional blog.
Find here :

Everyone has a name, and while it may not always be unique, you are unique. The same way your blog should have a unique name and the name should at least be indicative of what the blog is about like "https://www.solutionclub.in".
There are many domain buying websites that you can use, the best and most popular one is Godaddy/BigRock.
Hosting for Website
Next, you'll need to host the domain that you have just bought. Hosting is one of the most important aspects of any website/blog. You'll have visitors on your website anytime from anywhere and if you become popular from any number of places. Your hosting should be able to handle the traffic while also being really fast. Having tried out a number of hosting services we can tell for a fact that the two best hosting providers are Bluehost and Hostgator. Depending on the amount of traffic you are expecting you can choose your plan.
We recommend the baby plan on HostGator and Business plan on BlueHost.These have enough capacity for all beginners to intermediate users and also offer extremely good services.We've covered hosting in another post which you can check out by clicking here Everything you need to know about Hosting a website
Writing the blog
You have everything in place and finally, you're ready to do the thing you've always wanted to. Write! Writing and updating your first blog post will be exciting and enthralling. Never let go of your penmanship and write away as the world is eager and always looking to listen to new ideas and voices. The secret to a good blog is frequency and quality. Make sure you never let either dip and you can see yourself becoming a full-time blogger. Hope this post helped you! If you have any more doubts, feel free to comment and we shall help you and hopefully lead you into the right directions.
Promote your blog
Creating a well-designed blog and writing great content is just the start. In order to get readers for your blog you will need spend some time promoting it, especially when you first start.
One of my favourite ways to get readers to my blog is to post links on my social media accounts like Facebook and Twitter. This is great, because not only do your friends see the link, but if your friends share the link with their friends it automatically multiplies your readers. If you have created high-quality content on your blog then social media is a great way for your blog to go viral.
In addition to getting new readers to your blog, you will also want to make sure your current readers are coming back. This is where email marketing plays a big role. By collecting the email addresses of your visitors (with their permission of course), you can then notify them when you post something new on your blog. This keeps people coming back to your blog, which not only gives you more readers over time, it also allows you to build a closer relationship with your readers.
How to start Make money from blogging
Once you have put in the effort of creating great blog content and promoting your blog, making money from your blog is actually the easy part.
There are several ways you can make money blogging, from selling your own products or services, to getting paid to write reviews of products on your blog. But the easiest way to make money from your blog is to sell advertising space.
Once you have a popular blog, advertisers will be hounding you for the opportunity to advertise. The best way to take advantage of this situation is to use Google Adsense/media.net. They find the advertisers for you and all you have to do is place the Google Adsense/media.net code on your blog to start running ads. Adsense/media.net takes all of the hard work out of the process and just cuts you a check.